Reasons to Consider Access Control Systems for the Security of Your Building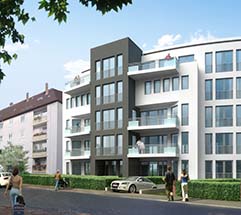 When you manage a business or government building, security is often a priority. However, with various options, you may be unsure how to best keep your building safe. There are various reasons access control systems are often useful in keeping a building secure.
Increase Security
Thanks to advances in technology, the systems can provide you with an array of information that you may not be able to attain with traditional security methods. For example, if you need to know when someone accessed an area or need to know who was in an area at a particular time, your chosen control system can give you the needed information. Additionally, an access control system can provide you with more information by monitoring various areas at the same time.
Cut Costs and Save Time
Using access control systems doesn't have to increase your security budget. Although security guards are often helpful, paying for guards to be present constantly can get expensive. You can choose a system that fits your budget and requires minimal maintenance. Since control systems keep electronic records of who enters or exits a location and when, you also won't have to worry about keeping a written record of information.
Customize Your System
There are various methods that can be used with an access control system, allowing you to choose which methods work best for you and your building. Using biometric scanner, which allows access to an area after someone's fingerprint or eye is scanned, can be beneficial because it does not require a person to remember a card or another item. Alternatively, you may consider using a keypad that requires a code to access an area, and you can change the code as needed or provide each individual with a different code.
Access control systems can help you keep your business or government building secure and you can customize your system while also potentially saving time and money. It can often be helpful to work with a company that can help you choose the right control system for your building.