Protecting Your Home With Smart Technology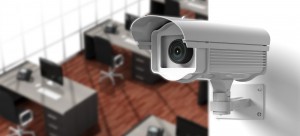 As a homeowner, you know that protecting your home and your family from outside threats is one of your biggest concerns. You want your prized possessions, your family members and your pets to be safe at all times. While being aware of your surroundings and exercising due vigilance can go a long way, there are times when you need help. Smart technology in the form of a vigorous home security system can monitor your home when you are sleeping or busy or away on vacation.
Alarms
Most systems for a home will rely on alarms should the house be breached by an outsider. Sensors can be set up on the windows and doors, and anywhere that might allow ingress into your home. Any time a window is broken or a door busted into an alarm will be sent to the law enforcement authorities, and to your smartphone or other device. A home security system with loud alarms might deter intruders immediately, scaring them off before they have a chance to steal anything. Motion detectors can also switch on bright lights which can also act as an effective deterrent.
Cameras
Cameras are now much smaller and more effective than in the past and are an essential part of a security system. They can alert you to suspicious surroundings in your neighborhood, and they might make you aware of problems such as criminals casing your home. A camera on your front door can catch thieves who steal packages left at your door by delivery companies. Even when you are at home, a well-placed camera can capture potential intruders trying to break in.
Because a home security system is now such an essential element to protecting your home, it pays to look for a company that offers a quality system at an affordable price. You can equip your home with the right technology for less than you might think. Smart protection gives you peace of mind.