Increase Your Home Security With Surveillance Cameras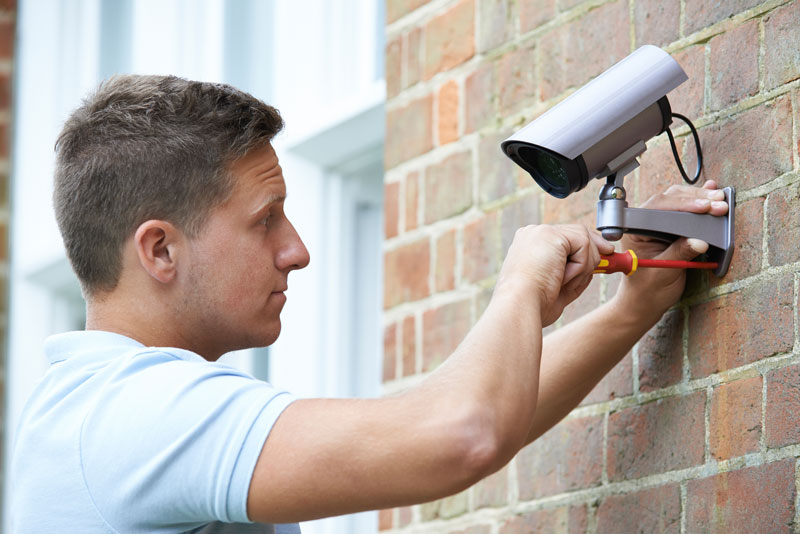 Homeowners and business operators can improve their property's security with an affordable and convenient solution. Surveillance cameras are becoming more common for home and business security systems. If you are not sure how to get started with a home surveillance system, a contractor can offer recommendations for your property's layout, your budget and your needs. Here are things you need to think about before choosing security cameras.
Fake or Real
One option some homeowners and business operators consider is installing fake security cameras outside of their buildings. Fake surveillance cameras can offer the illusion of security at your home or business. They can also be much cheaper than the real thing. They may be a deterrent to some criminals, but if something happens, a fake camera won't be able to record it, so real cameras may be a better option.
Indoor and Outdoor
It's also important to choose a combination of indoor and outdoor security cameras for your property. Outdoor cameras are good to have to cover the perimeter of your home, and indoor cameras can help give you more peace of mind about pets or children.
Wired or Wireless
Today, there are also many options for wired and wireless camera setups. Wired cameras may be more difficult to install and maintain. They can also be disrupted by criminals if the wire is cut. A wireless camera might offer more ease of use and convenience for most buildings.
Day or Night
Finally, consider opting for cameras that have night visibility so you can see images clearly on your footage when it's dark. There are many security cameras on the market today with night vision capabilities so you can get 24 hours of coverage.
Surveillance cameras are a key part of your home or business security system. Contractors can install your home security system and help you feel more at ease about your building's safety.