Home Security System Options Everyone Should Consider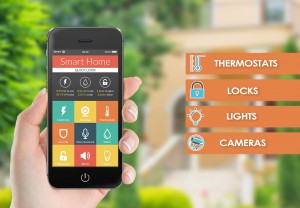 Do you have a home security system? Many people view them as an added expense rather than an asset, but the truth is paying that monthly fee could save you thousands in the long run. As many homeowners with a system installed may tell you, they can also save lives.
But how? That depends on the specific components of a system, but the overall benefits are about the same. Alarms help to scare off burglars and other criminals. If you are not at home, your security company will call to alert you and send the police to your residence. Some systems also include smoke detectors, gas leak detectors and motion detectors. With so many features available, you might be wondering what's worth taking.
1. Basic Package
Even basic protection beats having none at all. In fact, many studies involving convicted criminals have shown that criminals are less likely to target a home that is protected. How will they know? Because of that fancy sign your security company places in your yard! Not to mention the stickers on the windows.
2. Video Surveillance
If you don't get video surveillance with your home security system basic package, add it as soon as possible. If a criminal is desperate or brazen enough to risk a protected home, you will want evidence. Many home security companies may also allow you to connect surveillance cameras you already own to their system.
3. Emergency Button
Homeowners often set the panel and then fly out the door at breakneck speed trying to beat the alarm's delay. It's a good idea to get an emergency button to add to a key ring, or simply work with a company that allows you to arm and disarm the alarm via an app.
You can't go wrong with investing in a home security system. From lower insurance premiums to recording evidence against criminals, you ensure yourself, your family and your assets are better protected.