What is an Access Control Security System?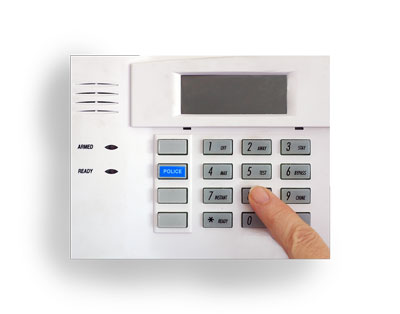 As you may guess from the name, access control systems give property owners direct control over who has access to a certain area, and when. Gates, doors, safes and more can all be made more secure with this addition, and it's already become a common security device in homes and businesses alike. By giving you the opportunity to program in a specific set of rule and regulations regarding the portal into or out of an area, this device gives you the ultimate control over your security. There are two main types of access-controlled security systems:

1. Input Methods

With access control security systems, your requirements for using the specified gateway can be as simple or as complex as you'd like it. You can opt to have a door open at the simple pressing of a button, involve a keypad with a code, a card reader or even an eye or fingerprint scanner, depending on how secure you need your area to be.

2. Easy-Use Controllers

If you need to secure an area against all but a select crew of people but foresee the need for quick access, a controller-based setup will likely suffice. This involves setting doors (usually large ones like those found on garages, at airports, warehouses, etc.) on a track that allows them to open when a linked controller is manually activated.

When choosing which type of control is the most appropriate for your security needs, you'll want to consider a number of different factors involving how your business runs. These include details about your daily operations.

How important is it to move quickly from place to place?
Do you have equipment or goods that it's crucial to keep secure?
How often will staff members be passing through the area?
Taking each of these variables into consideration can give you a better idea of which method of access control will be best for your needs as a property owner. Working alongside a professional is also an excellent way to get the insight you need into each option and ensure your access programming is ready to go upon installation.